Now Jio Launches Summer Surprise Offer #Ambani Rulled
Jio is ruling the telecom market and currently, its latest membership plan "Jio Prime" has enjoyed around 72 million customers in just a period of 1 month.
Considering the popularity of this plan, Reliance Jio has announced one more surprise for its users. Yes, it has launched the "Summer Surprise" offer, under which the deadline for purchasing Jio Prime and other membership plans, has been extended till 15th of April instead of 31st of March.
Well, users had to sign up for the Prime Membership by paying a 1-time sum of Rs 99 (Valid for a year) till 31st of march and recharge with Rs 303 (Every month), to continue enjoying the New Year offer i.e. free calls and free 1 GB of 4G data daily. The last date to sign up for this was 31st March 2017 but now, it has been extended to 15th April.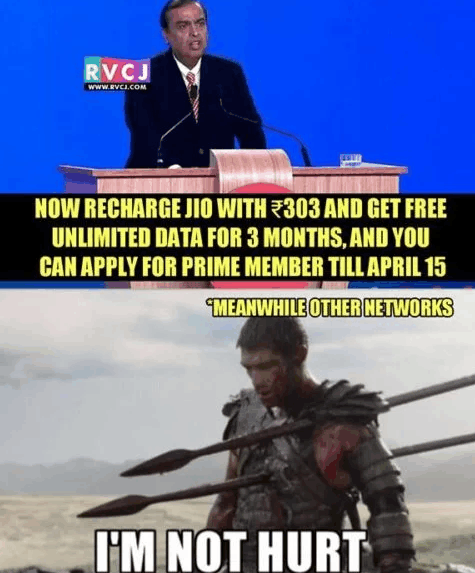 Complimentary service for 3 months under summer surprise!
Under this Summer Surprise offer, users who recharge with Rs 303 or more before the 15th of April, can get 3 months of complimentary service. Yes, if you recharge with Rs 303, you will get free calls and free internet for 3 months i.e. from 1st of April till 30th of June. The paid tariff plan will start from 1st of July.
Wow, once again, Jio has got an edge over other telecom providers. By paying just Rs 99 + Rs 303, one can enjoy free services for 3 more months. Isn't that amazing? Moreover, those who couldn't sign up for the Prime membership till 31st of March have 15 extra days to do so; sign up for this till 15th of April and enjoy the benefits of free calls and internet till 30th of June 2017. All JIO PRIME customers who have already done their first recharge of Rs 303 (or higher) before 31st March will get the benefit of JIO SUMMER SURPRISE without any further action on their part.
Have you taken the Prime membership? Share your views in our comments section below.